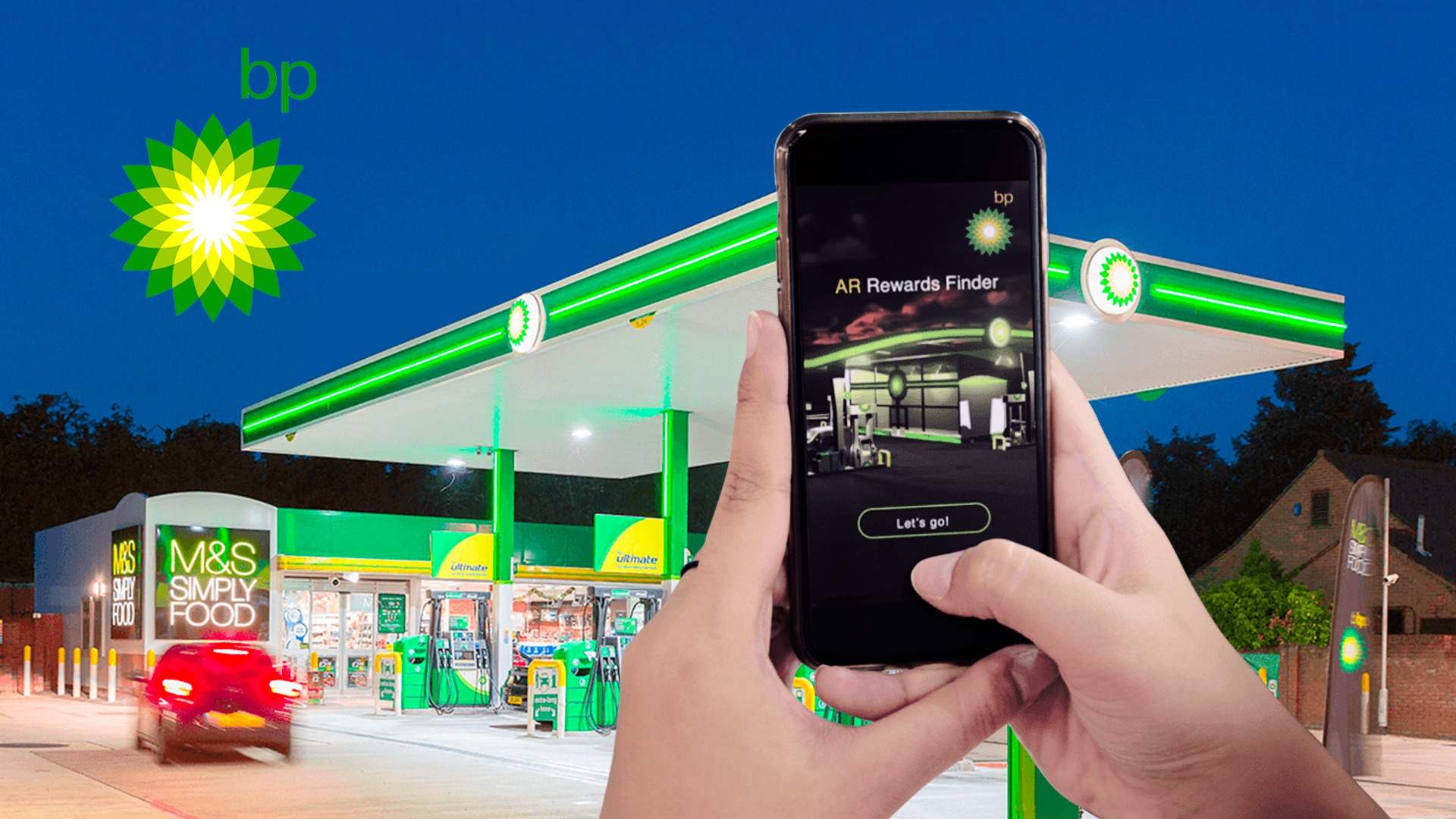 Two Goats team up with EY to determine if AR can deliver an experience that creates brighter moments, opportunities for social sharing, repeat returns to BP-stores and better brand perception.
In just over 12 weeks, Two Goats designed and developed a location-based AR platform MVP. By integrating indoor positioning systems (IPS), we were able to scan store maps and precisely position 3D content indoors, providing precise visual positioning without GPS.
We gamified the experience by creating an animated 3D AR version of BP's playful icon, Orby!
Using precise 3D mapping, Orby was able to guide customers around the Store and rewarded them with AR currency such as coupons, games and collectables.
Customer feedback:
"If there was a choice between 7-Eleven and BP, this would make me choose BP"
"It is amazing what you guys have done – its great that you have managed to get people to walk to different parts of the store"
"Happy to have it on my phone"
The Results: Two Goats created an AR experience that was quickly downloaded and used. We were able to validate how AR can be deployed and used successfully in a retail space.
Using IPS, we were able to trigger specific AR content based on the user's exact location within the store. A perfect mechanic for virtual way-finding, personal shopping and scavenger hunts.
Up 61%

Repeat Return to Store

58%

Excellent Experience

Up 58%

Positive Brand Perception

1st

For Petroleum Sector