Two Goats Talk: The Power of VR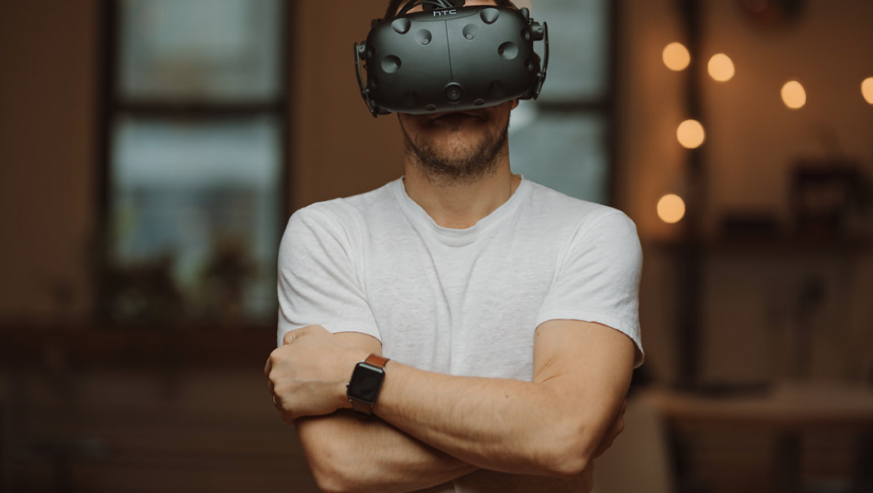 Fun fact: in the last century technology and communication sought an exponential growth in society. Just over a hundred years ago, jobs and tools relating to the internet and new technologies were just future speculations, greatly dreamed of.
Everything changed when the late eighties saw the creation of the World Wide Web. Based on a hypertext database, and its public availability made possible in the early nineties through the arrival of the first personal computer known as IBM. And, with the evolution of the phone through Nokia 3310 mobile phone (so vintage), humanity started to create a stronger web of virtual connection and devices.
As we've all witnessed, the Nokia 3310 telephone and the IBM personal computer, to Apple iPhone X and MacBook Pro, communication and technology have evolved enormously. But, what is technology's next big step? Head of our flock Richard Cumming tells us more about why virtual reality is going to be (if not already?) the face of the future, and possibly… the final medium?
Alone this year, more than 22 million people in the U.S. have already experienced VR, it's market net has increased by 7 billion, whose 65% comes from headset sales like VIVE and PS4 premium devices, which for immersive creator studios like ourselves, it's brilliant as it means the more people are paying for their devices, the more demand there is for high quality content. One of the most prominent research and advisory firm, Forrester Research, forecast an usage of AR/VR by 171 million users by 2020, and that its industry net will grow up to 48.5 billion by 2025!
The category driving the market is male millennials 25-35 and 360-degree videos on Facebook and YouTube. Furthermore, the results we measured from our three part 360 video series for Toyota Camry seemed to ring true: not only were the 360 videos some of the most played videos on YouTube and Facebook for the month of release, they also received, 41% more interactions, 5x higher CTR, higher repeat views, 46% higher full length views and higher share rates. Not bad for 4 days work!
Mostly used for entertainment and games, VR is considered a revolutionary technology. In fact, it can be applied to other areas, such as Education, Engineering, Medicine, and Branding. Just to name a few brands like Ikea, Absolut,  Toyota  NBCU Telemundo  and Alibaba, are adopting this technology and they are incrementing their sales, since 53% of consumers are more inclined to purchase from a brand confidently adopting VR, AR and 360 videos as they associate it with experimentation and quality of the products and services provided.
With VR, lifestyle brands and entertainment are rapidly growing because consumers admit to be inspired and motivated to create emotional connections with the content provided, as it is not a simple advertising, but a story you could relate, participate and, most of all, experience. To conclude, as Google advices on its page: "the subject matter should truly take advantage of the medium- transport people to a place, immerse them in a world, and compel them to explore.
With that in mind, here's our top tips for creating a successful VR campaign, you're welcome.
1. Know your audience and develop a narrative that they can truly connect with.
2. Make sure your idea works for the media – don't use 360 unless a the story can truly connect with a 360 world.
3. Know where your audience will be when they come into contact with your content – will they be sat in an auditorium or climbing the wall in game of thrones?
4. Understand the devices that you are creating for – creating content for 360 video is a lot less demanding than content created for headset.
5. Choose the right recording equipment and team.
6. Include 360 content on Facebook to obtain more engagement, shares and comments
7. Have a solid marketing plan, budget and framework to support the campaign.