Two Goats Talk @ Northside Festival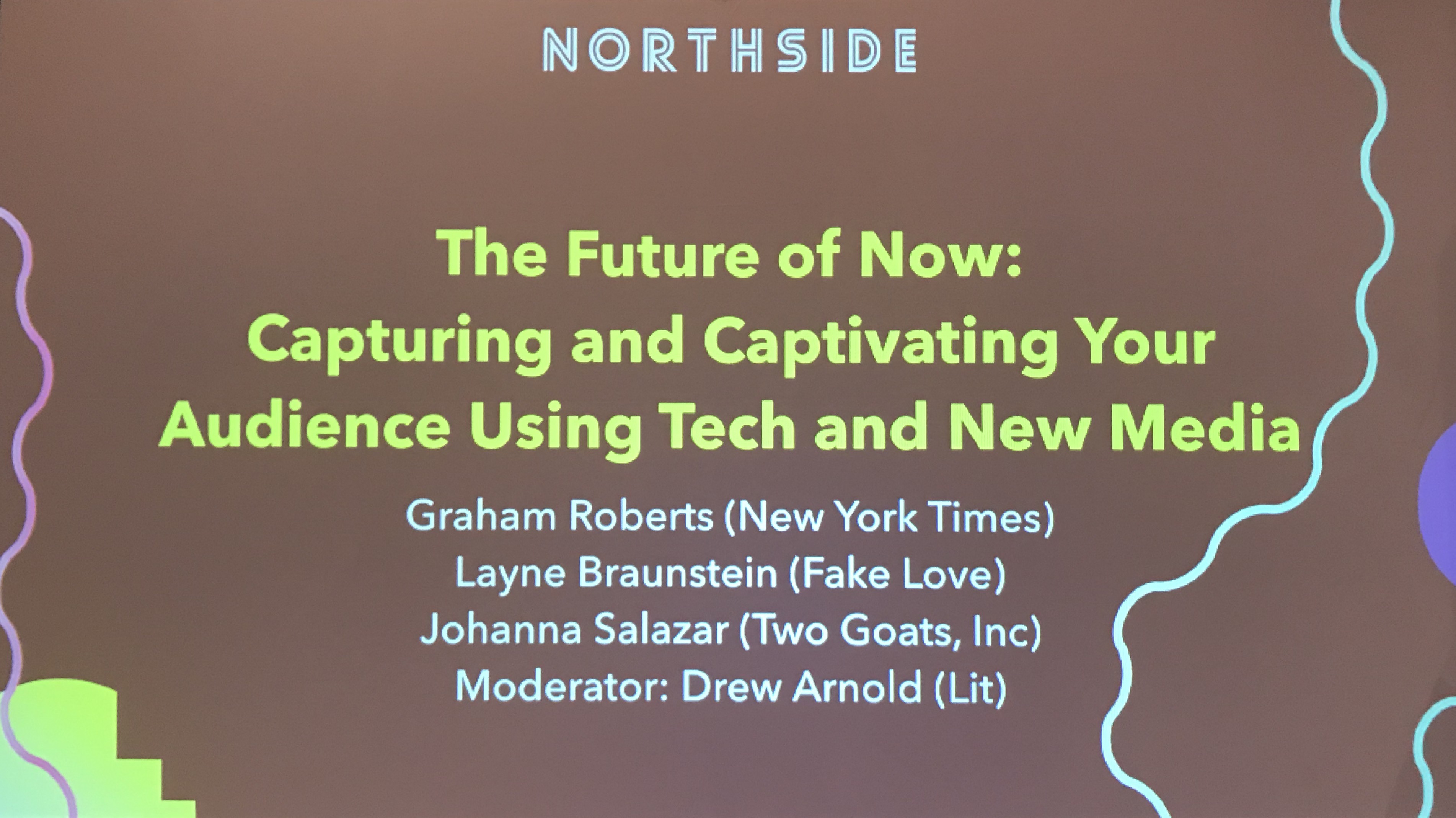 Two Goats were invited to join a panel with experiential agency Fake Love and leading publisher New York Times to discuss The Future of Now – Capturing and Captivating Your Audience Using Tech and New Media.
Graham Roberts, director of immersive-platforms storytelling at the New York Times, demonstrated several AR projects that the Times experimented with or published on the newspaper's iPhone app. One was an experiment which places samples of President Trump's planned border wall around you for an up-close look, and another which places life-size mannequins wearing some of David Bowie's famous outfits that you can examine closely. The latter was done in partnership with the Brooklyn Museum, which is currently exhibiting David Bowie is.
Layne Braunstein, co-founder of Fake Love, a Brooklyn-based ad agency that specializes in immersive storytelling, spoke about how companies are willing to spend more and more money for VR and AR content. Johanna Salazar, co-founder of Two Goats, an "immersive creators studio," succinctly captured how cutting-edge this space is. "Working on these projects is exciting," she said, "but also tough, because people come to us and ask for examples of things that have never been done before."
More about Northside Festival here.