Exploring Disruption by Rich Cumming
Category
February 10, 2019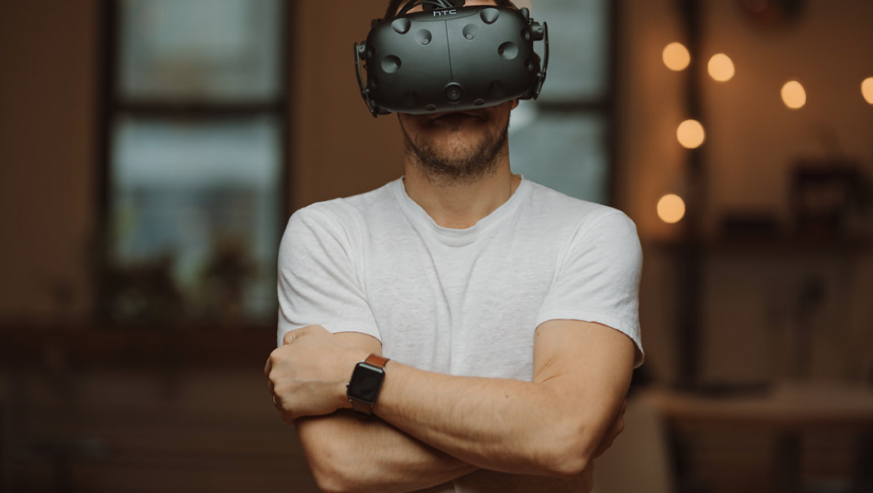 We are at the forefront of some really exciting technological transformations – and the companies winning right now are doing so because they know how to fail, pivot and scale fast.
Here are some insights of how brands have used new and emerging technologies to enhance their storytelling, how you too can apply IT to enhance your stories as well as how to avoid some pitfalls.
Two Goats are content creators, we use new and emerging technologies to bring brand stories to life. Not so long ago, we would have been recognized as an experiential studio, but as the computers in our pockets have significantly more computing power than some of our PCs (even our cars) – our company has shifted dramatically from onsite "physical' activations to mobile experiences.
At Two Goats …
40% of what we do is to develop software solutions for mobile devices, that engage audiences with interactive media that have scale.
40% of what we do is content creation, 360 video, VR, 3D modeling, 3D scanning, motion graphics, SFX, etc… and now only 20% of what we do is onsite activations.
At Two Goats, we live and breathe this stuff 24/7, BUT we also understand that a vast majority of people aren't thinking about this at all – they have their own objectives, requirements and interests.
Our industry is very small, for example, over the past few years, i've met only a handful of people outside of the industry that actually own HTC VIVE, OCULUS or a SONY VR.
However, it's a small industry with big ambitions. What was once just two letters (VR) has now become quite the thing.
And just to give you some insight into who are clients are, they are the disruptors in their organization, and typically they are CMOs, Social/Digital Teams and Integrated Marketing Teams. We obviously spend a lot of time listening to our clients pain points and have had to find ways to hit those challenges head on – mostly, we've had to address our own workflows, workforce and pricing structure.
And as a result we generally start with a robust MVP/POC framework.
XR is a small industry with big ambitions. What was once just two letters is now quite the thing!
WHY WE BELIEVE IN XR?
61% of shoppers prefer stores which offer augmented reality experiences, 71% would return more often and 40% would pay. The Impact Of Augmented Reality On Retail. Daymon Interactions, 2016
34% of customers already use AR benefits while shopping. And 47% of them use it both in a store and online shopping. The Impact Of Augmented Reality On Retail. Daymon Interactions, 2016
77% of AR users said they exploit it to see product differences, such as possible variations of colors and styles. The Impact Of Augmented Reality On Retail. Daymon Interactions, 2016
65% of AR users often use it to find more about product information. The Impact Of Augmented Reality On Retail. Daymon Interactions, 2016
39% of consumers say they would most be interested in using AR or VR to have experiences they wouldn't otherwise have access to. "The 360 Consumer" Worldplay, 2017

*Research Source: PSFK Reports
We believe XR will transform every industry, thats why we have invested in our very own Two Goats AR Studio. We spend much of our time researching, testing and validating all the new software/hardware tools in the market and we apply the most robust solutions to our client work.
Much of these results can be seen in the Two Goats AR App – a creative Sandbox for our dev team and client prototypes and POCs.
We go to some lengths to create proof of concepts and most recently, we focused our sights on volumetric & photogrammetry capture for a Shoppable AR Experience.
THE 8 REASONS WHY SHOPPABLE AR IS THE FUTURE… 
AR brings value to brands by encouraging "try before you buy".
Networks can use AR to reverse the implosion of ratings and incentivize viewers to engage with and become part of the show.
It can shift the focus from brand to experience.
It augments the value of the brand by leveraging the technology and making it a huge point of differentiation.
It interacts and plays with a range of digital products while also gaining real-time enhanced data.
Dedicated AR heads-up displays are considerably more affordable to build and integrate for brands who would like to add displays to their existing product lines.
Smart Connected Products (SCPs) will become the norm in the next few years and all major networks are already investing in these technologies.
AI enabled AR Avatars will increase engagement by customizing and personalizing the viewing experience.
*Research Source: PSFK Reports
SIX TIPS TO KEEP IN MIND THAT WILL HELP YOU AVOID SOME PITFALLS…
Know your audience and develop a narrative that they can truly  connect with
Make sure your idea works for the medium (i.e. don't use 360 unless the story can only work in a 360 world / use ar to truly engage with your audience, not just for the sake of creating an ar activation)
Know where your audience will be when they come into contact with your content (i.e. will they be sat in a car or climbing the wall in game of thrones / make sure they're safe if you want them to engage with an AR activation or game)
Understand the devices that you are creating for (i.e. creating content for 360 video is a lot less demanding than content created for a headset // creating an ar game is a lot more demanding than just activating an AR trigger)
Choose the right team (video, developers, audio teams, etc…)
And have a solid marketing plan, budget and framework to support the campaign
Take a tour around our website to see how we have used new and immersive tech to enhance our clients stories – if you'd like to see more, and learn what we're learning by the day, then we'd be delighted to hear from you.