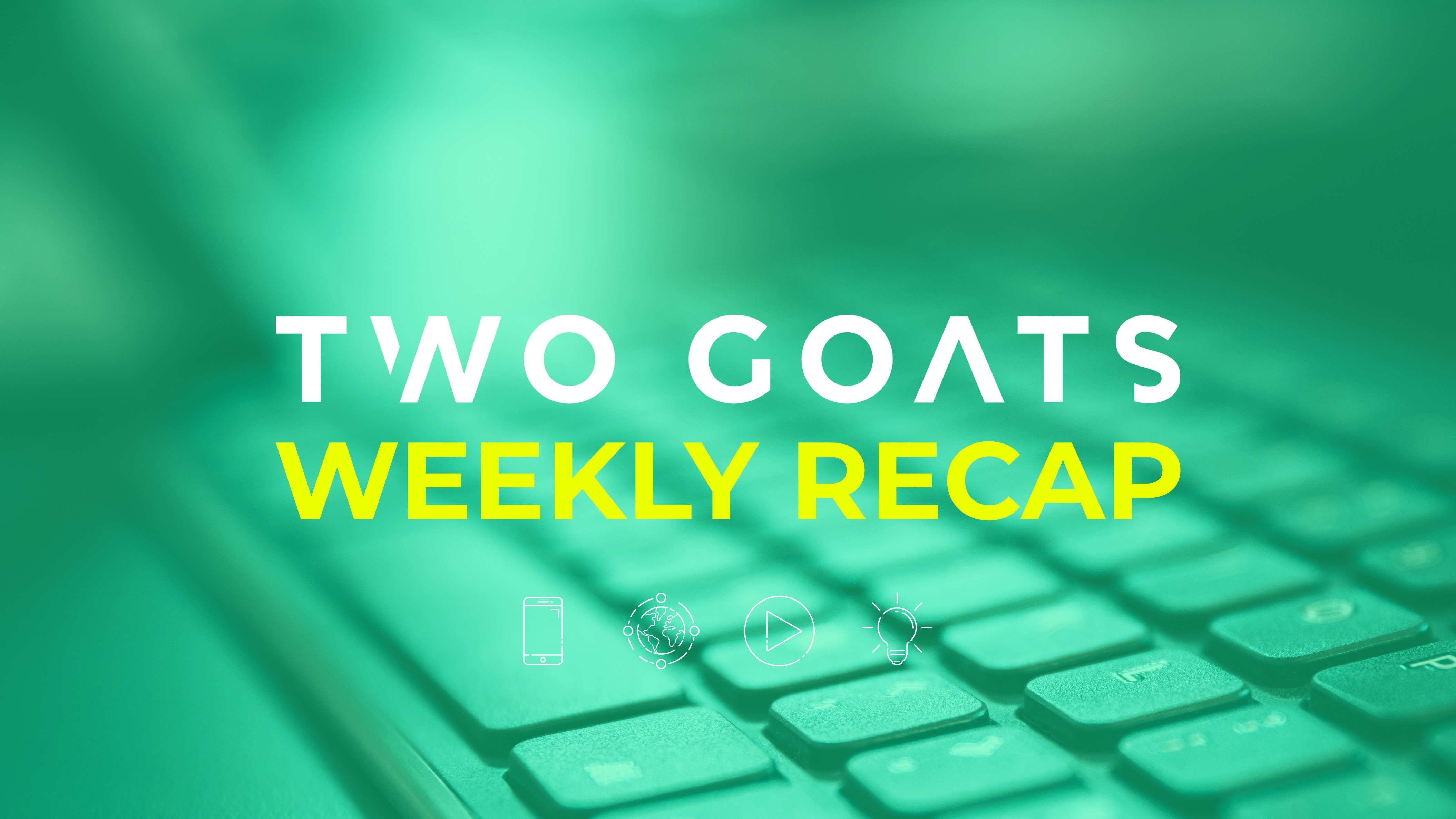 Nominees for the 2019 VR Awards are out, highlighting major experiences in categories including VR Marketing of the Year. This week, we debrief Cannes Lions, the release of Niantic's Harry Potter AR game, and new use cases for shoppable and live event AR.
Cartier earns nomination for Paris flyover in VR
The French watchmaker debuted the Santos de Cartier line in 2018, celebrating Cartier's good friend aviator Albert Santos-Dumont. Louis Cartier developed one of the first wristwatches for Santos-Dumont, as he could never view his pocket watch while flying. Watches in this heritage collection range from $6,000 to $40,000 — so Cartier gambled on a bold VR experience at the launch event to give luxury customers an unforgettable immersive experience tied to the product.
The VR piece puts you in the cockpit of a French plane from 1901 and above the 3D skyline of Paris. You coast through watch-shaped portals, getting closer to landmarks like the Eiffel Tower or Les Invalides, admiring the early 20th century architecture of the French capital. Richemont CEO Johann Rupert wrote that "Watch sales grew strongly in Cartier's stores, benefitting from the successful Panthère and relaunched Santos collections." Developed in tandem with Shanghai-based LR Studio, Santos de Cartier VR is nominated for the VR Marketing of the Year award at the London event on 11/11/19. Other compelling nominees in the marketing category are Qualcomm's Snapdragon Tech Summit invitations and Happy Finish/Ford's "Wheelswap" project.
Shopify AR contributed to a 2X lift in conversions on merchant stores in 2018
On June 19, as part of its Shopify Unite event, Shopify announced its status as the first commerce platform to natively support 3D and and AR product previews. There are more than half a million stores employing Shopify services and tens of billions in revenue through the platform — its native AR support promises to bring 3D models to your online shopping experience soon and at scale.
Harry Potter AR finally drops, but lags behind Pokemon Go metrics
Millions of muggles have downloaded Niantic's new Harry Potter: Wizards Unite game after only a few days listed on the Google Play and Apple App Stores. The game was installed over 400,000 times in its first 24 hours and in-game spending totaled more than $300,000 in that same window. The gameplay resembles Pokemon Go, but assumes that players have a basic understanding of the plot of J.K. Rowling's series. Your job is to collect "foundables" while evading/defeating "confoundables." Your power derives from spell energy and potions, and you are encouraged to play with friends.
Sensor Tower estimates the game will pull in $400-$500 million in revenue in its first year. A hurdle to the same financial success as its Niantic predecessor would be the relative lack of Harry Potter popularity in Asia, where Pokemon Go found 40% of its revenue. Some critics say the game will only succeed in uniting existing fans and is hobbled by elaborate menus and gameplay mechanics. Fans of the game love the multiplayer AR capabilities and project the game to gain steam over the coming months.
Google shows off interactive AR for advertisers at Cannes Lions
At the Cannes International Festival of Creativity, Google courted consumer brands with a trio of new immersive advertising technologies. The first is an AR makeup try-on for YouTube, where makeup tutorials receive significant traffic (recall Amazon's L'Oreal/Modiface technology from our recap last week). Google's branded content platform, Famebit for YouTube, is the liaison to give the alpha-stage tool to creators, brands, and vloggers. Second, they debuted Swirl, a new browser-based ad experience for customers to interact and play with 3D content. And lastly, they added more 3D editing tools to Poly, the Google repository of 3D objects and models, to ease creation for the Swirl ad platform. The major tech company race to consumer-facing AR is happening too fast to track — Amazon, Google, Apple, Snap, and Facebook are all making branded AR an immediate reality.

Researchers continue to improve computer vision prescription
Artificial intelligence is creeping closer to 20-20 sight — top computer scientists working with Intel, Nvidia, Facebook, Microsoft, and Waymo (Google) presented new findings and progress in training AIs to understand and navigate 3D space. The Conference on Computer Vision and Pattern Recognition closed last week with major strides in machine learning, including demos of the Facebook AI Habitat that we previewed in our recap last week. Researchers are figuring out how AIs can precisely detect where an object begins and ends, or how computers can generate comic-like storyboards after only seeing a few paragraphs of texts. Advanced algorithms are teaching AIs to infer the shape of items concealed by corners, or construct images of unseen objects. Waymo and Ford-backed Argo.AI showcased their massive datasets of videos, photographs, and 3D bounding boxes collected during self-driving car exploration.
None of this research is directly relevant to consumers quite yet — but these emerging AI technologies will be the backbone of the spatial computers in future mixed reality products.
HTC reveals a peek of its rumored Vive Cosmos VR headset. The 6DoF HMD will be tethered to a device (unlike a standalone Oculus Quest) but HTC promises it is graphically stunning and made for both home and mobile use.
Live Nation and Hyundai team up for music festival AR activation
Also at Cannes Lions, Live Nation debuted AR functionalities for music festivals to engage attendees and at-home fans alike. If you're not in attendance, launch an AR Jumbotron Live Stream in your living room to bring the concert to you. The VIP Access tool gives a live view of exclusive backstage content. When attendees point their phone at the stage, they can see festival lineups or toy with set design during intermissions. Turn the camera back to you, and an "AR Photo Opp" tool serves to enhance your selfies with Snap Lens-like filters. Hyundai and ad agency Innocean USA are bankrolling the project's debut at Atlanta's Midtown Music Festival in September.