Immersive News | 07/15/19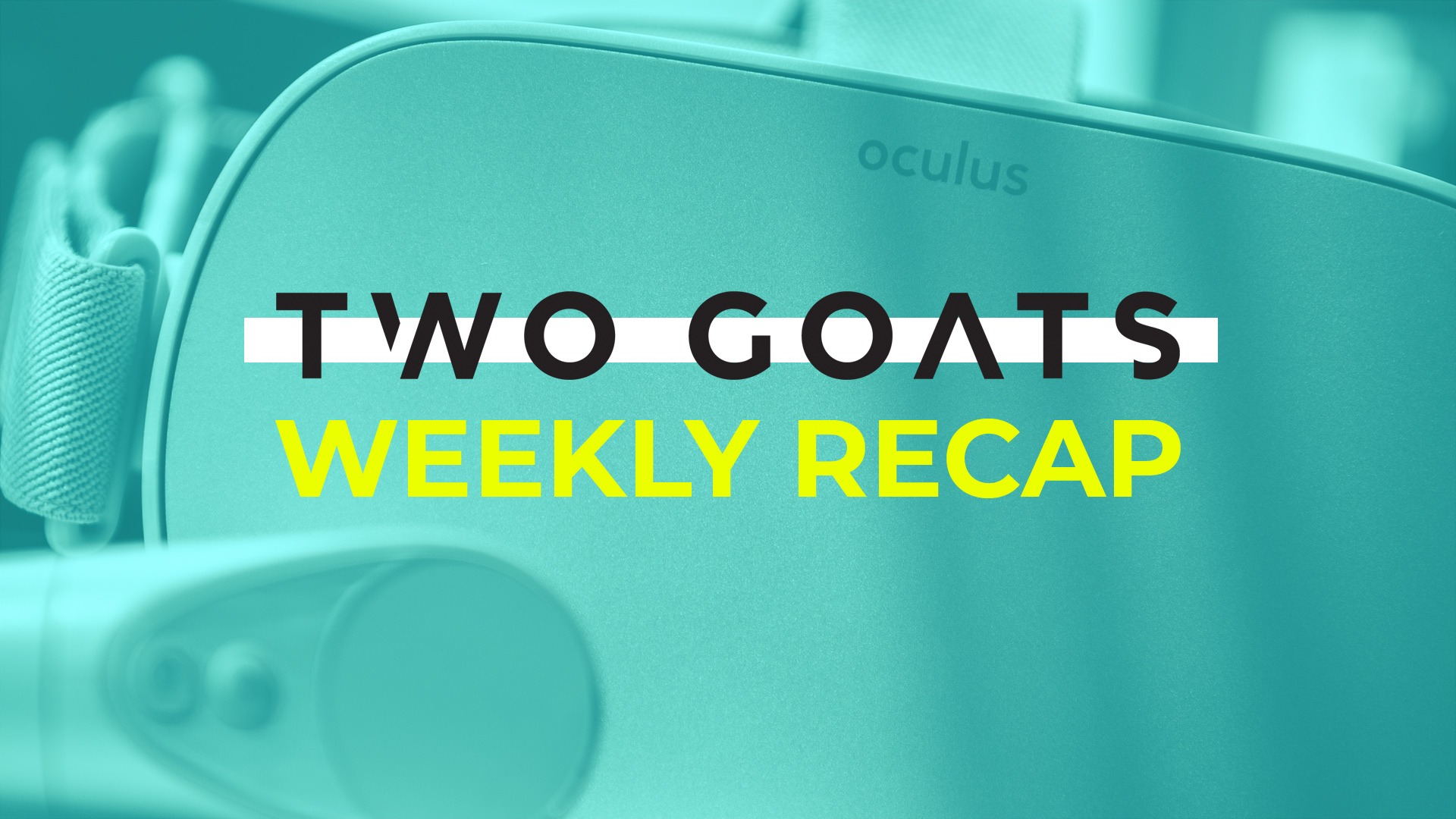 This week we're focused on immersive marketing experiences by brands ranging from Montblanc to Southwest Airlines. Watching closely as smart glasses innovations inch closer to the consumer market.
Luxury brands launch AR/VR pop-up at Hudson Yards
Hudson Yards purports to be the new heart of New York — and it's making a bid to be the hub of augmented reality retail innovation. Eight luxury brands — Cartier, IWC, Jaeger-Le-Coultre, Montblanc, Panerai, Piaget, Vacheron Constantin, and Van Cleef & Arpels — are unveiling an AR/VR pop-up called Arcadium, lasting from July 12 to July 25. The Richemont Group, in cooperation with tech company Cemtrex, "invites you to enter the 3-D worlds" of these storied labels and watchmakers. The pop-up showcases their rich brand narratives and technological relevance.
This unique activation amplifies the potency of immersive experiences to drive purchase intent of luxury goods. Highlights include an augmented, interactive mirror from Van Cleef, a 4-D VR/AR experience for IWC, VR visualization of Vacheron's archives, and Jaeger's on-your-wrist watch app. Also, don't miss this installation of Cartier's Santos VR watch experience — the Paris flyover nominated for a VR Award— that Two Goats covered on June 24.
Another Stranger Things AR ad: this time in the New York Times, powered by Google Lens
Stranger Things Season 3 and augmented reality are synonymous these days — after activations with YouTube filters, Snapchat portals, and rumored gameplay app, the Netflix team ventured into print advertising. The New York Times printed an old school 1980s advertisement with a twist: download Google Lens, point it at the ad, and see bright-colored video snippets and animations that transport you to the universe of the show.
Google has been upgrading its AI engine to power accurate image and text recognition to make AR both fun and functional for brands and consumers. Call it an AR gimmick, or a manifestation of the Harry Potter live newspaper. The Stranger Things case study will be a litmus test of the comparative strengths of the YouTube, Google Lens, and Snapchat AR platforms. Does downloading Google Lens present too much friction for newspaper readers? Two Goats is studying these activations closely with an eye toward drawing up smart social AR strategies.
James Murdoch invests $20 million in location-VR company The Void
The Void is a groundbreaking VR company offering immersive, location-based multiplayer experiences in 11 cities globally. The investment from the heir to Rupert Murdoch is a huge vote of confidence for this type of social, gamified and fiction-oriented virtual reality. You and your friends strap on a VR headset and backpack and immerse yourselves in a virtual world: such as the Star Wars or Ghostbusters universe. The experience costs around $35 and has become a tourist staple in recent years. Murdoch joins the list of high-profile investors including ncluding Fidelity Management, Qualcomm Ventures and Walt Disney, Co.
Smart Glasses Mill:
Apple, Samsung, and Form Swimming
The nascent smart glasses industry has been bracing for Apple's impact — rumors of the tech giant's mass consumer AR wearables have been swirling for years. DigiTimes cast doubt on those inclinations this week by claiming the project has been stalled. The stories remain uncorroborated.
Samsung filed a patent for its own AR glasses, equipped with a single square display and foldable frames.
Form debuted a first-of-its-kind pair of AR swim goggles. Developed in collaboration with top swimmers, coaches, and Olympians, the $200 device is equipped with a sharp AR display and miniature AI computer system to track and display metrics like split times, distance, stroke rate, and stroke count. Launching early August.
FaceTime now creates the illusion of digital eye contact
Talking to friends on FaceTime used to have a critical communication flaw: you could never make eye contact. Apple's iOS 13 rectifies it using its celebrated ARKit. The augmented reality and artificial intelligence tech combine to scan a depth map of your face and change eye position so it looks like you're staring into the camera even when you're looking down at the screen. The function, called "Attention Capture" might be just useful enough to overcome its intense creepiness. We'll be watching how it is received when widely released in the Fall. Don't worrry: you can toggle it off in Settings.
"Web AR has the biggest growth capacity given that it has the greatest device compatibility but the least active users."
Advertising is projected to be the leading AR revenue source by 2023, driving $12.7 billion in consumer purchases.
Trying to bring 3D content into Apple's AR Kit? Vectary has you covered for USDZ conversion.
#SharksTakeFlight: Southwest Airlines rolls out Shark Week AR promo
If you fly Southwest Airlines anytime soon, and you always wanted to swim with sharks (because of you course you do), look out for a new suite of immersive branded experiences. The Southwest and Discovery Channel partnership is taking multiple forms this month: On the ground, download social AR filters from the airline's website to activate sharks in your living room and share with friends. At the gate, employees are hosting gate games and displaying branded materials to pass time during your delays. And in the air, access an exclusive set of on-demand Shark Week content to watch during your flight. The collab is another example of the discount airlines' purpose-driven and pop culture-oriented marketing campaigns.
We're thinking about:
"Facebook Exec: 'What's Next is Where Things Really Get Interesting,'" UploadVR.
"The State of Web AR: A Conversation with 8th Wall," AR Insider
"AR and VR in Retail: Do Shoppers buy the hype?" Business 2 Community
"Making innovative retail a reality with AR/VR," IT ProPortal