Immersive Marketing Insights | 08/12/19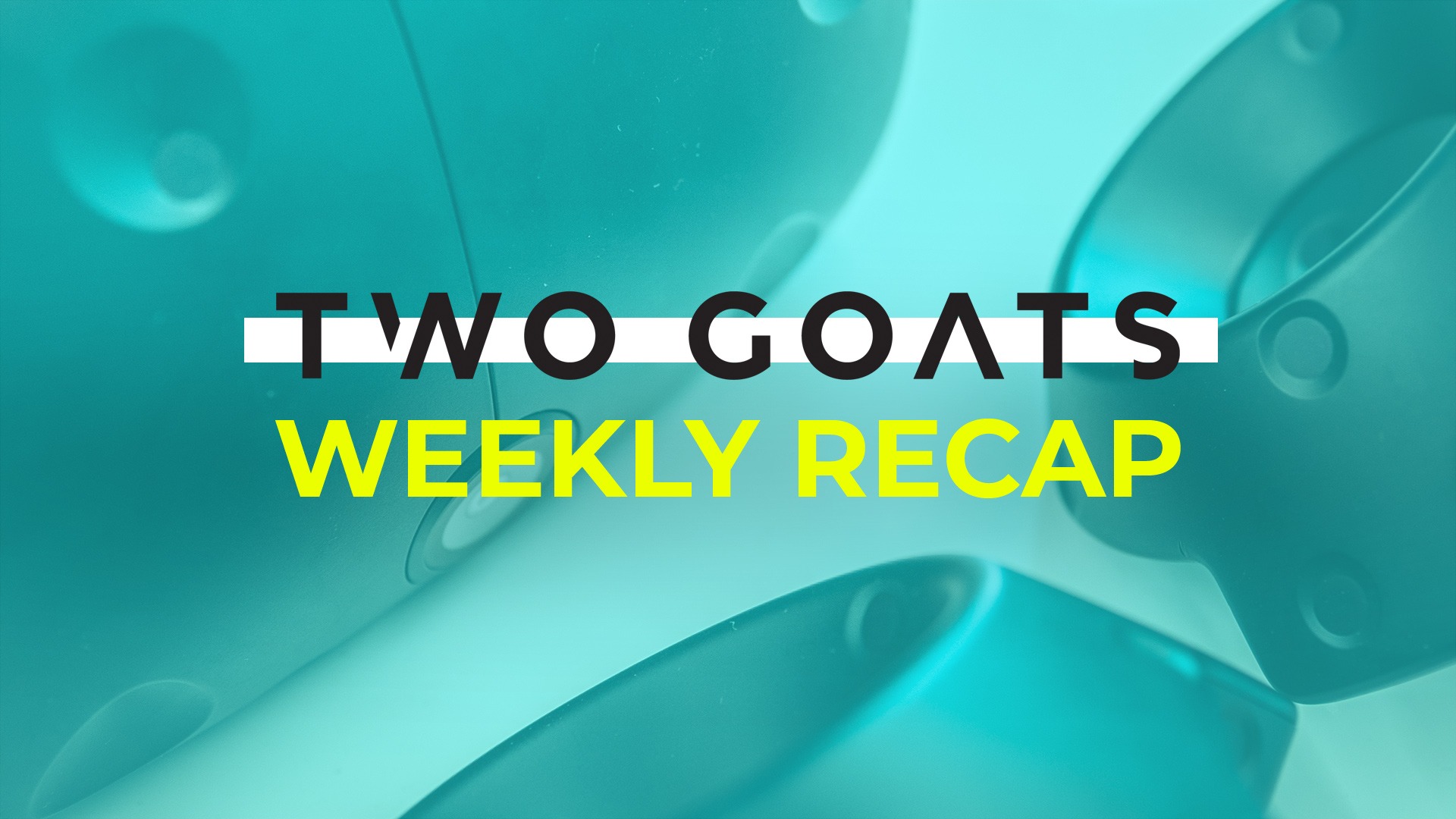 This week the industry is buzzing about Google Maps AR. We highlight insights in immersive retail experiences and creative "immerketing" projects by brands and artists.
Google Maps rolls out AR Live View in beta
Apple ARKit and Android ARCore devices can now activate the much-anticipated augmented reality feature on Google Maps. The head's up mode lets users navigate using their mobile camera: Google reveals arrows, directions, and a live map en route to your final destination. It's currently available in places integrated into the Google Street View database, as the maps application refers to Street View images to determine precise location in Live View mode. Gone are the days of looking down at your phone to check if you've reached your turn. Update your Google Maps app and simply tap the "Start AR" button on navigation to give it a try.
TG Takeaway: The Google Maps UI is intuitive and doesn't intimidate new users: this is exactly the sort of seamless adoption that will propel AR forward. The more consumers are using AR without knowing it — Snapchat filters, car rear view mirror cameras, and now Live View navigation — the easier usage will be as it gets more complex. Apple Maps is refining its own version of this tech.
HTC debuts 6DoF Lite for Vive headsets: walk around any 360 video
360 video has long been limited in its interactivity: most experiences provide only three degrees of freedom (yaw, pitch, and roll — all head movements). HTC developed an easy conversion so that every 360 played in its Viveport video player can be experienced in much more realistic six degrees of freedom. The headset not only tracks your orientation but also your position in space. Now you can move up/down, left/right, back/forward a maximum of 1-2 meters in any pre-existing 360 video . All of a sudden viewers become players with seemingly marginal but significant agency. "It truly changes a passive experience into an active experience with no effort from the content creator," says Alvin Wang, HTC China President.
TG Takeaway: The conversion works best with full stereoscopic 360 video, like our La Reina experience for NBCU and Telemundo. With flat monoscopic video, the 6DoF Lite tool causes visible warping effect. We're really excited about this tech democratizing 6DoF VR creation and automatically converting a giant 360 video library into a suite of interactive VR experiences.
Mixed reality gets into board games: check out Tilt Five
Santa Clara-based startup Tilt Five built a tabletop mixed reality gaming system. The headset-and-game board bundle uses far-eye projection to create holographic, multiplayer games. The Tilt Five headset projects light at the reflective game mat, which then creates the illusion of holograms to the player's eye. They plan to ship the product by December.
Italian furniture giant develops Augmented Store with HoloLens 2
Earlier this summer Natuzzi opened a mixed reality home retail experience in its Madison Avenue showroom. Built with the Microsoft HoloLens 2, Natuzzi's Augmented Store is an endless virtual showroom in which customers can explore the Natuzzi catalog, move products around and change patterns/colors. "The mixed reality system gives us an incredible opportunity to lower the stock and inventory in our stores and increase the sales per square foot," says a Natuzzi creative director. The company hopes to roll out Augmented Stores to every Natuzzi outlet by 2020, featuring the rest of its XR suite. One experience is a furniture placement tool like IKEA's trailblazing app, and another is a VR project that positions users in their own home, imagined as newly outfitted with Natuzzi furniture.
TG Takeaway: Dezeen reports that "the company predicts that the deep level of engagement afforded by the Augmented Store will help reduce the brand's closing ratio by at least one-third." We're seeing these immersive white-glove experiences make a huge difference for luxury brands. Look no further than the Arcadium pop-up at Hudson Yards that featured Cartier and other Richemont brands.
A 2018 Gartner survey indicated that, by 2020, 46 percent of retailers planned to deploy either AR or VR solutions to meet customer service experience requirements.
See how automakers leverage AR to sell cars
Forbes published a comprehensive review of "The Amazing Ways Augmented Reality Is Transforming Car Retail": click through some of their featured examples of car companies venturing into immersive retail experiences.
TG Takeaway: We know a thing or two about building AR for car companies: see Two Goats' work with Porsche, Lamborghini, and Toyota. Immersive experiences are hugely important for luxury brands and showroom-oriented retail. Home design and automotive makers have gravitated toward it — XR experiences will prove to be indispensable in consumers' decision-making process for big products.
Indie rock band Joywave hypes new song with Facebook AR filter
Joywave is marketing their newest single, "Obsession," with some creative "immerketing." The band from Rochester, New York, released a visualizer video collab with Marvel Comics and a Spark AR filter for Facebook. The filter, when activated in the Facebook app, loads up an old radio set — users can toggle through three unique broadcast stations. Try for yourself.
TG Takeaway: Two Goats is all aboard the filter train — Snapchat has propelled their business with AR filters and Facebook is investing big in fleshing out the Facebook/Instagram platform. Artists and brands alike are crossing the threshold from AR gimmicks to real difference making experiences in marketing. The filter was one of the band's most reacted posts on FB.
PWC Outlook forecasts 22.2% CAGR in global VR revenues between 2018-2023, spurred by 5G and standalone headsets.
"Video games are the primary driver of VR content revenue, accounting for 53% of all VR spending in 2018."
UNICEF Innovation Fund propels VR education in emerging markets
It's been six months since the UNICEF Innovation Fund opened a new round of funding for thirteen global start-ups: four virtual reality companies have grown rapidly in that window. Imisi 3D in Nigeria develops educational experiences for local schools in Lagos and beyond. They've onboarded ten teachers and built science module prototypes. NubianVR in Ghana builds educational programs for WebXR — they have a network of 31 public schools signed on for user testing. Indian VR company Veative Labs boasts 500+ STEM learning modules which they are working on deploying to WebVR to further their reach. Veative collects meaningful student assessment data based on reception and usage of their A-Frame built experiences. Finally, Utopic Studio in Chile builds motivational games for students and literacy programs — they also are making the leap to WebVR to democratize access for kids without a way to use a headset.
TG Takeaway: The four portfolio companies working with VR all seem to agree that WebVR is the future — it is much easier to access and soon will boast even higher fidelity and interaction. We've looked to WebXR tools like Amazon Sumerian and 8th Wall as leaders in the space.
We're thinking about:
"11 Experts Share Top Impacts From AR And VR," Forbes
"5G will help retailers bring shopping to life with augmented-reality" Business Insider
"Retail Therapy 2.0: Digital-First Strategies That Truly Improve CX," Forbes