Immersive Marketing Insights | 08/19/19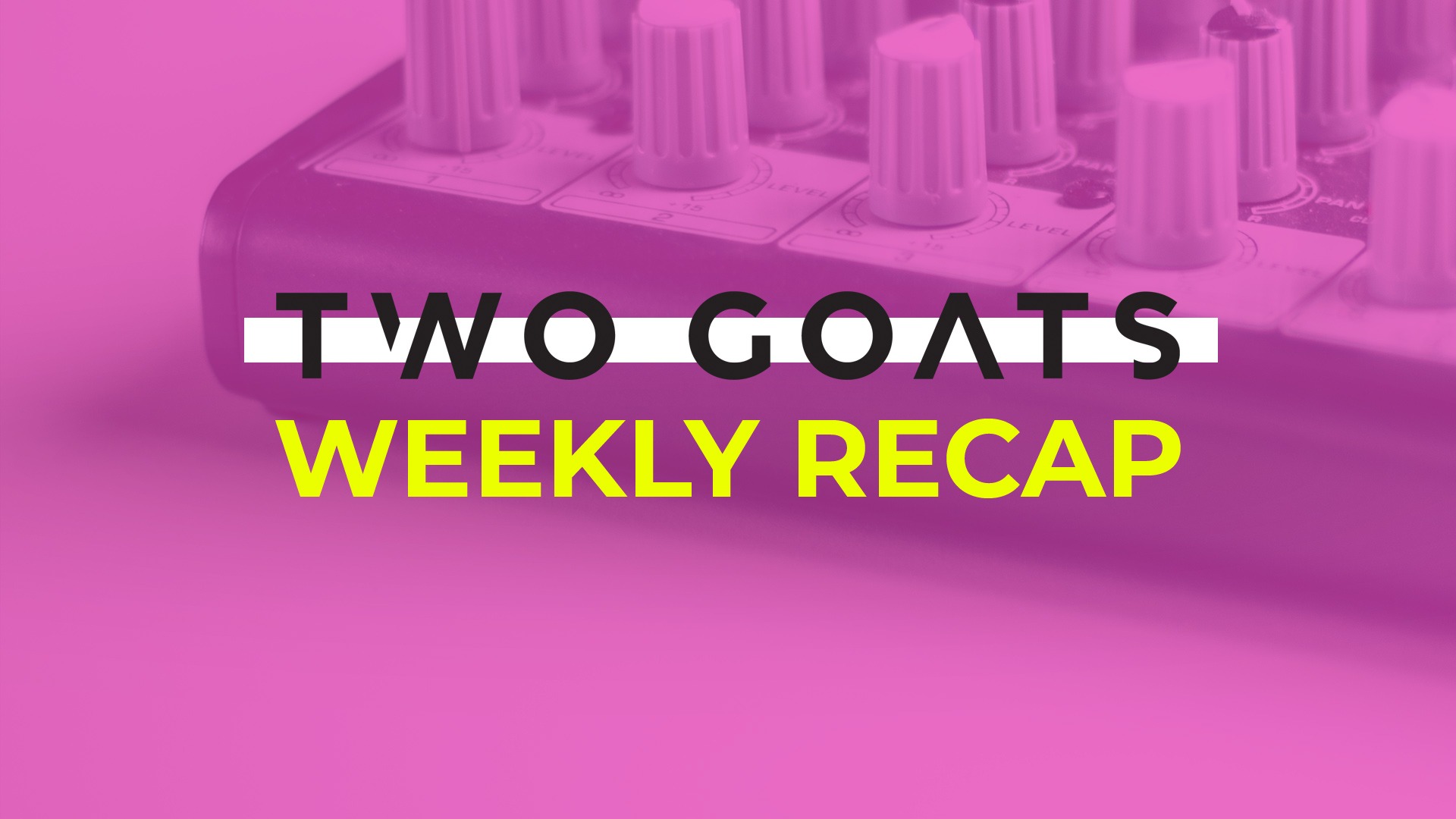 This week, the name of the game is Social AR filters, in the wake of a major Instagram/Facebook announcement. We also check in with the "Smart Glasses Mill" to showcase new wearables like the Snapchat Spectacles 3.
Facebook opens up Spark AR filter creation to everyone
The week's top buzz is for the Spark AR open beta — now, anyone can create augmented reality filters to be distributed on Instagram and Facebook. During the closed beta, 1 billion people experienced AR filters on the platforms — either created by Facebook or a small pool of creators and brands. The announcement transforms the Spark AR service from a fringe tool to a mainstream, daily presence on the world's most used apps. If you dedicate time to learning the accessible, free Spark AR Studio software, a Photoshop-like 3D creation tool, you can develop your own filters. There is indeed an approval process to determine if filters adhere to Facebook regulations, in particular for brands. Look out for the face icon on brand and personals profiles, or find the Effect Gallery, accessible via the face icon in the Instagram camera. Check out some experiences from creator and influencer Tom Emrich on his profile.
TG Takeaway: Attention all brands! Now is the time to invest in AR filters — we've crossed over from experimental gimmicks to real, widespread, substantive distribution. Don't miss the early bird special: Two Goats can help you effectively build impactful marketing campaigns with Social AR. Instagram continues to borrow and compete with Snapchat, who has invested heavily in AR filters, especially brand-sponsored experiences. We've built filters with both Snap Lens and Spark AR studios: read our comparison here.
BBC Earth experience coming to Magic Leap
BBC and London studio PRELOADED developed the Micro Kingdoms: Senses experience to "offer users a chance to interactively explore microhabitats from the natural world and bring you face-to-face with its' inhabitants." The project will be yet another output of the Magic Leap Independent Creator Program and a compelling thematic follow-up to Magic Leap's Underwater experience. It comes as latest XR activation from BBC/PRELOADED, who worked together on the award-winning VR experience BBC Earth: Life in VR (2018), as well as iOS AR experience, A Brief History of Amazing Stunts.
TG Takeaway: Since the release of Magic Leap One, we've loved to see the Magicverse grow with compelling experiences — read our takeaways from working with the device. As Magic Leap wearables inch toward more consumer viability, their content ecosystem will be a huge draw.
Huawei envisions augmented reality cloud
At its annual developer conference, The Chinese tech giant previewed a world mapped with persistent AR content. The so-called "Cyberverse," like Magic Leap's "Magicverse," depends on hyper-accurate 3D mapping of cities to create precise location data for each digital object. Read more: Next Reality
Light Field Lab sets sights on holographic displays at concerts and performances
Light Field Lab is taking its holographic display from prototype to product, powered by its latest $28M funding round. The San Jose-based company creates huge displays that project convincing 3D holographic imagery without the need for headsets — intended for collective viewing at large scale events like concerts. "Light Field Lab's technology re-creates what optical physics calls a 'real image' for off-screen projected objects by generating a massive number of viewing angles that correctly change with the point of view and location just like in the real world," explains VentureBeat. Verizon is a leading investor, as its 5G technology will be critical in making real-time holographic displays a reality in the near future.
TG Takeaway: Convincing holographic displays are still far-off, but we're thinking already about how our clients can channel this technology to stun audiences. We've worked with events and award shows on developing immersive experiences for attendees and at-home viewers alike.
Read more about how the technology works: VentureBeat
This week in branded AR filters (that we can find)
The latest additions to Snapchat featured filters are three branded experiences from Uber Eats, Sweetgreen, and Mentos. Swipe left on the main camera to see which filters Snapchat is pushing to you. Click here to see a TG filter we built.
TG Takeaway: You can make these too! Contact us to build out a Social AR strategy. Reach the over 200 million daily active users that use the platform, 70% of which interact with lenses. Seriously: "Snapchat creators earn serious money from making AR filters," CNN.
Point & Place shoppable AR platform adds web functionality
Point & Place is the "world's largest AR shopping network" — over 700 retailers across 70 countries work with developer company Eyekandy.com to create omni-channel AR shopping. Point & Place announced WebAR functionality that permits retailers to add AR products to their site with a single line of code. Retailers like Currys PC World employ the P&P platform to showcase hundreds of the latest projects from over 50 leading brands, including LG, Microsoft, Mattel, Fisher-Price, and Samsung. The WebAR feature is a logical and hugely important next step after the celebrated mobile app reported sales uplifts of up to 30% in some product categories. Point & Place is in good company, with e-commerce leader Shopify and others investing heavily in AR.
TG Takeaway: Two of our favorite buzzwords: Shoppable AR and WebAR. Brands need to be thinking about how they can represent their products online with existing 3D models. Mobile browser-based AR diminishes activation energy and user friction, facilitating more exposure for less cost.
MLB and HTC built a VR Home Run Derby game: ESPN broadcast it
At this year's Little League World Series, youth baseball players compete for a world championship both on the diamond and in the headset. HTC and MLB brought their VR Home Run Derby game to Cooperstown again this year: players sport a Vive headset and swing a bat as virtual pitches barrel in from the mound. The game reacts in real-time as better swings register bigger home runs and more derby points. In the virtual tournament happening alongside the real bracket, one team from the global pool was crowned the winner. The event was broadcast on ESPN on August 18 as the 12 and 13-year-old ballplayers lined up to try the attraction.

TG Takeaway: Yes, it's 2019, and ESPN broadcasts kids wearing headsets and swinging bats at virtual baseballs — welcome to e-sports. The game streaming phenomenon spurred by Twitch has led major networks to air kids playing video games. 362,000 viewers watched this event last year on ESPN, with an additional 400,000+ on Twitch.
Snapchat hypes up its third-generation Spectacles: This time with 3D
Snap spectacles are back — this time they get the nod as augmented reality sunglasses. Spectacles 3 are a step-up in quality, technical functionality, and evidently price. The $380 stylish frames will go on sale in November, equipped with a second HD camera that enables the frames to capture images with 3D properties/depth perception. Take photographs and videos with a simple tap of the frames — when you log into Snapchat on mobile, download your depth-enabled photos and share with your friends. For the first time, a Spectacles purchase includes a custom 3D viewer like a Google Cardboard so you can see your glasses-captured photos in a more immersive way. Snapchat iterates these wearable computers by shipping them and gathering user feedback — unlike Apple and Samsung, who are holding their breath on glasses release until the hardware is sufficient.
TG Takeaway: We love the Spectacles but acknowledge their limited practical use at this point: photos from the frames still do not auto-sync to your Snapchat account, fragmenting the capture and sharing process. Also, there seems not to be actual augmented reality vision in the frames: there's no way to see digital objects in the physical world. Still, Spectacles 3 have the bones of the AR glasses of the future — in-lens digital display, depth perceiving cameras, and lightweight design. The next step for Snap is to aggregate the disparate parts into an all-in-one spatial computer, where sharing and immersive viewing are built into the device's display.
Chinese company Mad Gaze previews "Glow" AR wearables
China is a major player in AR wearables, led by Nreal (who recently released their SDK) and Mad Gaze, a company that's been around for a while trying to improve designs like Google Glass. Their newest wearable, the "Glow" glasses, look a lot like Nreal's frames, weigh a mere 75 grams, boast 53 degrees of field of view (Nreal displays 52 degrees), and are powered by your smartphone. They are investing heavily in consumer and enterprise users, and have built out a MAD app store with third-party versions of apps like WeChat. Stay tuned for more news as the company launches the product's Kickstarter in the coming weeks.
TG Takeaway: We're getting the feeling that Mad Gaze and others feel a rush to push out their version of AR frames, as the release comes shortly after hype surfaced about Nreal Light. The supply of these smart glasses is rapidly increasing way before there's any apparent consumer demand.
Indian telecom company Jio bets big on a consumer AR headset
Magic Leap is to AT&T as Tesseract is to Reliance Jio. Jio, one of India's largest telecom providers, has taken a major stake in Indian AR headset maker Tesseract to bring its Holoboard wearable to the consumer market. At its annual shareholder meeting, the telecom company promised the smartphone-tethered device will be available "very soon" at an "extremely affordable price." An Inc42 article from 2018 reported that the starting price could be as low as $149 for the basic version. The bulkier glasses claim to have a 90 degree field of view (Mad Gaze has 53, Magic Leap One is limited to maximum 50). Tesseract is also building out its own Magicverse, an AR cloud that enables multiplayer experiences and persistent content. Also, as Next Reality observed, the website looks eerily like Magic Leap's.
TG Takeaway: The imminent release of these three smart glasses will provide fascinating consumer data to guide the industry forward. Someone has to take the dive and ship these out to people for a competitive price like $149 — we'll be fascinated to see how consumers react if/when they get their hands on this wearable. Also, 90-degree field of view. Wow.
We're thinking about:
"This is the computer you'll wear on your face in 10 years," Fast Company
"Augmented reality could benefit us all," Forbes
"Snapchat creators earn serious money from making AR filters," CNN
"Don't Sleep on Snapchat's Augmented Reality Ambitions," Yahoo Finance