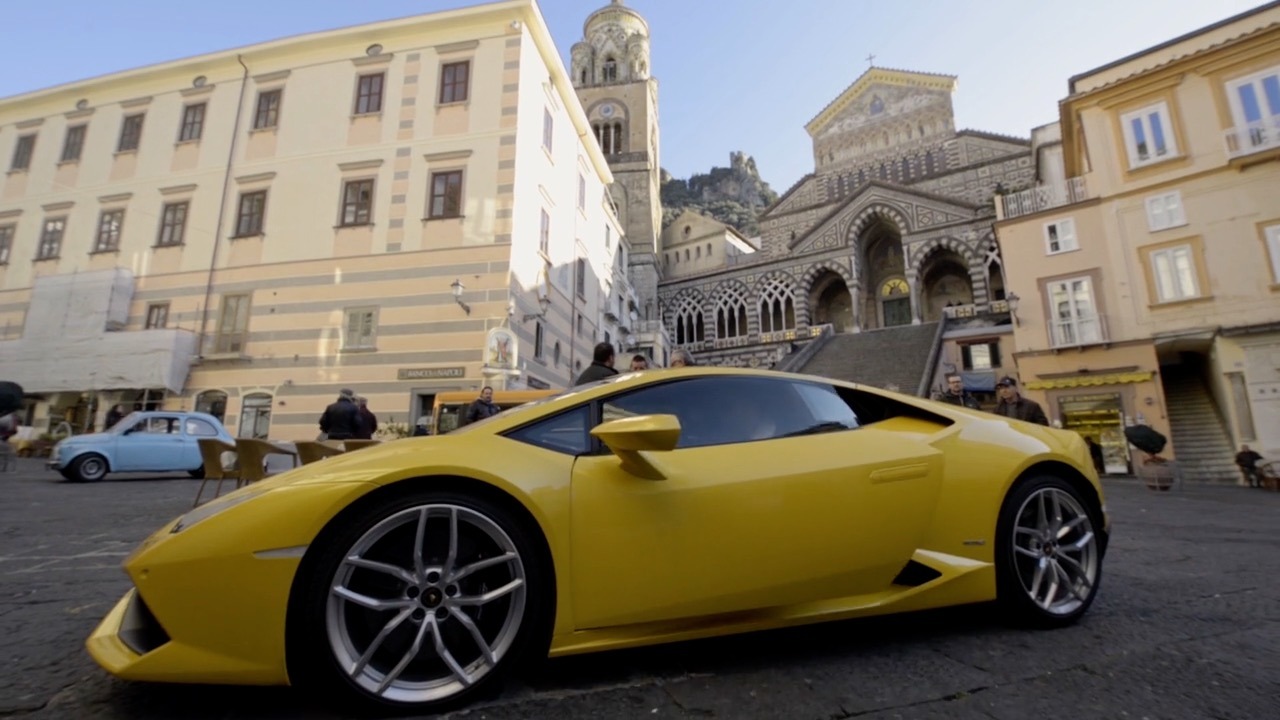 We are experts in device, platform, technology, and production, all within a user-centric approach. We create engaging experiences that customers interact with and return to — digital experiences that are capable of enhancing, not competing with, human ones. So when Oculus invited us to co-create an immersive Lamborghini Huracán virtual reality experience, we were thrilled to take the challenge!
With integrated, collaborative teams we blend design, production, and development early in the process to avoid the challenges often associated with the hand-off from concept to the reality of production and post. In this experience, the user is taken on a journey at breakneck speeds through the sweeping roads and towns of Amalfi and Positano, ending at the Imola Racing Circuit.
The user is also able to see the interior detail of their Lamborghini and drive alongside the famous driver.
This truly breathtaking experience was created using the latest 360 cameras and sound technology and was launched nationally in inner-city showrooms and at prestigious international motor shows.